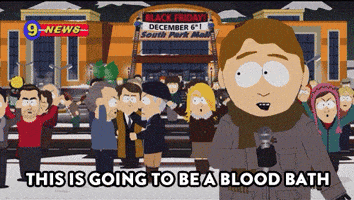 I didn't had time to enjoy this year's back friday. Actually I think we should call it black weekend because most of the stores were extending the sales during the weekend. Anyway, I had to work, so I was home alll weekend. And I did not had time -- nor patience -- to go shopping.
Let's face it, most of the stores that were having like 20% off, wore not worth the trouble. Most of them are relatively cheap and actually they are always having promos and mini-sales. And I hate --really really hate-- to be in a fucking full store. You can't move, usually people smell bad because it's too hot and it's way too loud for me. I rather have a good and smooth shopping experience than to save 20%. The only thing that would be worth it, it would be electronics or appliances. But now I don't really need or want anything...
In the USA usually the sales go up to 60-70% and that is totally different. But still, is it worth having to - literally - fight and endure all that shit?
I hope you had a great weekend - either you spent it shopping or not!
Happy Monday!